Established in 1978, Govig & Associates is an Executive Recruitment firm that specializes in Retained Search for the Pharmaceutical and BioTech Industry.  Our emerging and midsized clients retain us repeatedly when they face timing challenges, knowledge and network gaps, resource scarcity or scope and reputation challenges in the employment market.  We put our tenure, relationships and expertise to work so you can meet your deadlines, keep your promises to investors and build a successful organization.

Tradesmen International
Expertise Partner
Tradesmen is proud to serve as a reliable extension of our clients' internal staffing operations. With 213 trade-dedicated recruiters positioned throughout our network of nearly 200 operations and recruiting offices and at our National Recruiting Center, we have the resources to accurately meet contractor trade qualifications and to mobilize crews from 10 to more than 200 anywhere in North America.
We have 27 years of experience and a highly tenured service personnel who make it a priority to understand our clients' unique project and short- and long-term labor needs.  Ultimately they head up teams who implement a custom staffing strategy that supports client HR and field management efforts to sustain an optimized work-to-worker ratio and workforce productivity.
Tradesmen employs nearly 15,000 safety-minded, heavy industrial craftsmen with proven experience on shutdowns, outages, petrochemical sites, wind and solar farms, distribution centers and just about every other project type.
For details, call Chris Blike, Vice President, Major Accounts, at 435.714.1453 or visit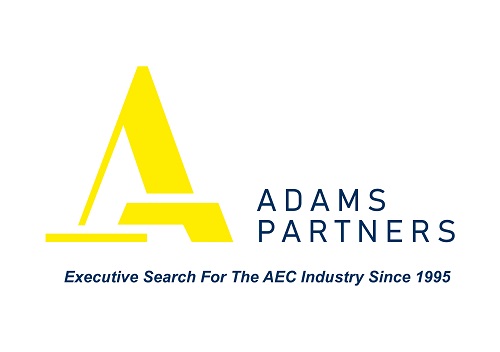 Founded by Jerry Adams in 1995, Adams Partners is recognized as one of the nation's leading AEC executive search firms specializing in customized mid-level to C-Suite executive search for the AEC industries.
At Adams Partners we believe that every search we do, and every client we work with, should get the same attention and level of service whether they have a CEO or Project Manager position to fill. Our solutions-oriented, relationship based executive search process combined with a collaborative and transparent single point of contact ensures our clients receive a superior level of service and results.

Eastridge Workshop Solutions
Partner
Established in 1972, Eastridge Workforce Solutions provides talent acquisition and management solutions for Fortune 500 companies worldwide. Ranked as a top professional recruiting firm by Forbes and in the top 1% of firms by SIA, we help over 20,000 associates find jobs every single year. With contingent workforce management programs and staffing solutions powered by our technology platform, Eastridge Cloud™, we make it easy for our clients to attract and manage a skilled workforce.

Rosetta Stone develops innovative digital solutions that drive positive learning outcomes for inspired language learners in schools and workplaces around the world. With Dynamic Immersion® every word a learner hears, speaks, and reads is in their new language. TruAccent® speech-recognition technology guides pronunciation, without judging. Bringing it all together are Live Tutoring sessions with native speakers that build learners' confidence to speak their new language with people they meet at work and in the community.
HR Construction leaders are faced with the battle of attracting and retaining talent, ensuring safety and compliance, and dealing with organizational communication silos, including language  barriers. With a remote workforce, they struggle to identify,  quantify, and mitigate the risk of  employee issues that can seriously harm company reputation.  TellZen helps HR drive retention with continuous, interactive, and confidential employee  communication with a bottom-up approach to power the employee experience and positively impact employee engagement, culture, and relations.

Traliant offers an award-winning, interactive sexual harassment prevention training course designed for the construction industry. It's training your employees will actually enjoy, with bite-sized videos highlighting real-world scenarios. Our industry-leading training can be quickly and easily customized to reflect your branding, policies and values. Courses are refreshed annually with new videos, actors, images, and content as well as being continuously updated to remain compliant with federal and state laws.