Partnership Opportunities
Why Partner with LEAP: HR Construction?
Building on our community that has been growing with us for the past 5 years, we are dedicated to delivering high quality connections to help you foster long-lasting relationships.
For HR leaders working across the construction industry, a unique opportunity exists to leverage the disruption posed by 2020 and transform HR's strategic influence on building a high-performing construction firm from the inside out. LEAP HR: Construction unites the most proactive leaders from across the industry to network and discuss exactly this – and each attendee recognizes that they can't solve their HR challenges alone.
2021's forum offers an opportunity like no other to demonstrate your value proposition to this forward-thinking community as they rethink how to find, engage and develop the future generation of construction talent.
Your bespoke package will give you the opportunity to:
| | |
| --- | --- |
| | Demonstrate the unique value proposition of your offering in front of an audience of active, engaged potential customers |
| | |
| | Customize the audience to your specific needs by tailoring who attends and ensuring who you meet onsite is not left to chance |
| | |
| | Showcase your business and its services at an exhibition booth, which provides a perfect meeting place for prospective new clients |
| | |
| | Speak with key decision makers as part of our intimate, interactive roundtable style workshop sessions with over 8 hours allowed for networking |
Do you want more information about the audience that attended LEAP HR: Construction 2020? Get a snapshot of what you can expect in the infographic below.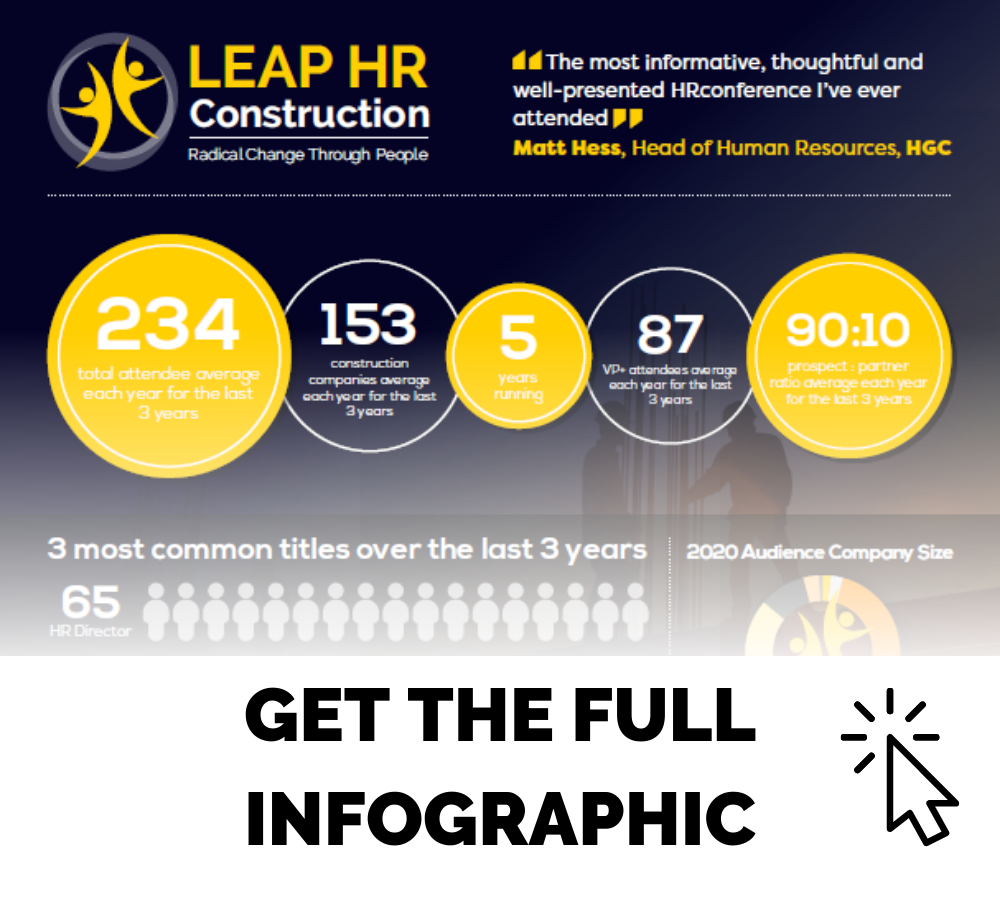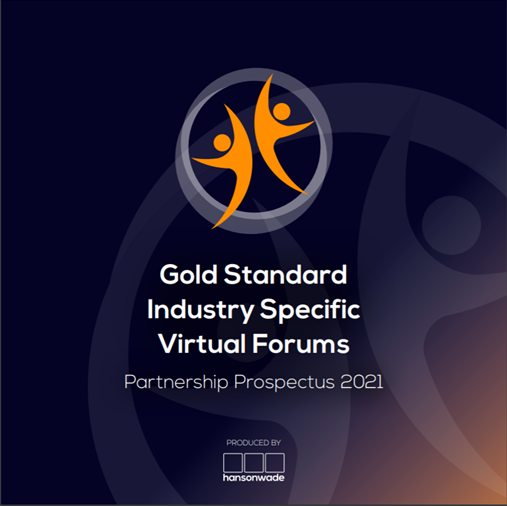 To hear more on the 2020 meeting and how you can win new business and expand relationships with the construction industry, please contact
Adam Grosz
Senior Partnership Director
Email: partner@leap-hr.com
Phone: 617 455 4188